Can-Fan Max Fan 8 in HO 932 CFM
Regular Price $366.45
The Max-Fan® is the first fan that has been developed with a Computational Fluid Dynamics (CFD) program. CFDs are used for engineering aircraft propulsion engines. The perfectly designed 3D blades of the impeller and stator make this fan extremely powerful and energy efficient. Compared with other inline fans, the efficiency is 50%-100% higher. 6″ – 14″ come pre-wired with an 8 ft 120 V power cord. Can-Fan® bring its innovation to market and sets a new standard for performance. The Max-Fan® is a more powerful and efficient fan that takes less energy to run.
Out of stock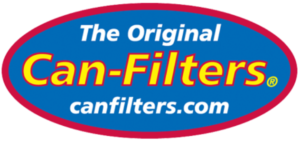 Description
Can-Fan Max Fan 8 in HO 932 CFM 3 Speed
Brand
Can-Filter
CF Group delivers the highest quality filters, fans and accessories to the North American market. We rely on our innovation, research, and world-class alliances with strategic partners to provide our clients and customers with the most reliable, consistent, and highest quality products on the market. We ask you not to accept a substitute. Go with the best and breathe a bit easier. Closing in on three decades ago, we created a design for a canister style filter that was suited for high airflows and unsurpassed air filtering efficiency. Portability and what seemed like everlasting life were also key features of this new filters success. We named it the original, "Can-Filter" for simplicity and accuracy and it did just what its name implied; the Can-Filter really can filter! The filter was great on its own but what took us over the top was pairing it with the fan, the necessary companion for a complete filtration system.  We partnered early on with a German manufacturer to bring you the timeless classic Can-Fan and the instant hit, fan of the future, Max-Fan.  Focusing on performance and efficiency have helped to establish us as an industry leader in filtration and ventilation. Soon everyone from mines to military, gardeners to garbage dumps, and locker rooms to laboratories were utilizing the contaminant capturing features of the Can-Filter to create safer workplaces, contaminant-specific filtration, and cleaner air for anyone lucky enough to be in a room that a Can-Filter commanded. Now with global manufacturing sites and distribution centers on three continents, millions of filters selling in over 40 countries, we've built a brand that stands above and outlasts all the competition and that brand is Can-Filters.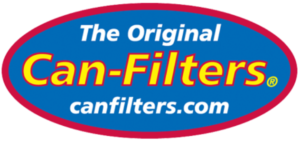 Only logged in customers who have purchased this product may leave a review.